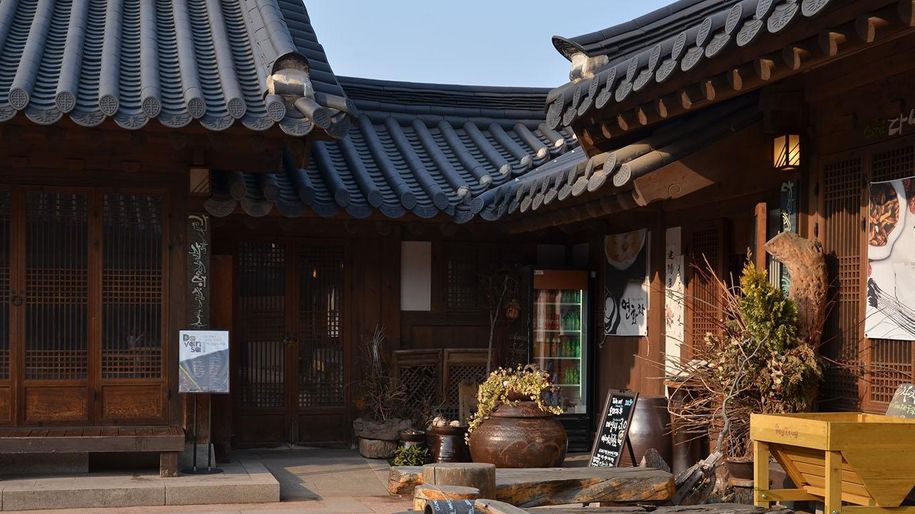 Luggage Storage Seoul
Find your luggage storage
Luggage storage in Seoul With Radical Storage
Seoul is a beautiful and populous city, so when you go there, you want to make sure your luggage is in good hands and that's where Radical Storage jumps in. We provide reliable facilities for luggage storage in Seoul so that you can travel with freedom of movement.
You can choose from a variety of convenient storage locations all across the city to leave your bags. With Radical Storage, there is no waiting in line or luggage restrictions, no matter how large or heavy your bags are. For just 7000 KRW per day per bag, you can book a secure luggage storage spot and enjoy your trip.
About Seoul, South Korea
Seoul is the capital of South Korea, located in the northwestern region of the country alongside the Han River. With a population of over 10 million, Seoul is considered the largest city in South Korea and one of the most populous and vibrant metropolitans in the world.
Even before the formal separation of the Korean Republic from the Japanese in 1948, Seoul was known as the capital city because, in the Korean language, Seoul means "capital." Today, Seoul City is a global traveling destination and serves as an economic, historical, political, and cultural hub in South Korea.
Some of the things that make this city so popular in the world include its vibrant entertainment scene, historical structures, unique fashion, and K-pop. Seoul has an extensive public transportation system that makes tourism easier. Seoul Station, which is the biggest train station in the city, provides access to almost all of its famous landmarks.
If you are curious, here's our list of top locations of luggage storage in Seoul:
Seoul Airport with Radical Storage | Useful information
The Seoul airport, also known as Incheon International Airport, is a major hub for travel throughout Asia. Located just outside of Seoul, it boasts state-of-the-art facilities and amenities to accommodate the more than 70 million passengers passing through each year. From international brand stores to traditional Korean cuisine, travelers can find everything they need for a comfortable and enjoyable travel experience. With 119 gates spread across a massive 5.8 million square feet, the Seoul airport is a bustling and impressive space.
Getting to the airport from Seoul's Central Station is simple, as there are multiple transportation options available. The fastest way is by the express train, which takes approximately 43 minutes and costs 9,000 KRW ($8 USD). Buses and taxis are also available, with a bus being the cheapest option at around 5,000 KRW ($4.50 USD) and a taxi being the most flexible but expensive option at around 60,000 KRW ($54 USD). Regardless of the method chosen, getting to the Seoul airport is a convenient and easy experience.
Book one of our luggage storage in Seoul and enjoy the city
Are you excited to finally roam around the streets in Seoul and discover all its ever-glowing beauty? You're ready to dive into the small and picturesque streets of the city and get to know all the most important landmarks that you can see. But going around the frenzy city of Seoul carrying around your suitcases is a messy hassle, so you should find a way to leave your luggage in a safe space, while you're out and about having fun!
That is the reason why you should take care of this business with Radical Storage, which offers you a great number of luggage storage options in Seoul, despite the area or the landmarks nearby. If you're looking for a safe space where to store your luggage in Seoul for a convenient price, you just need to log into our website or our user-friendly app and in a moment your situation will be fixed.
You can check out one of our interactive maps working on GPS and, by looking up your current location or even the place that you prefer, you will get a list of Angels, ar we like to call our partners, all located across the city. They have been chosen according great standards of safety and convenience, so that they can think of your situation first.
Reasons why you should choose Radical Storage for luggage storage in Seoul
If you have been wandering around, trying to decide where to store your luggage so that you can enjoy your walk through Seoul, here are some reasons why you should choose our company to store your belongings, also as the many perks that we offer:
Free Cancellation: Should any problems arise while you are travelling, you may decide to cancel your reservation; however, Radical will not charge you any fees in this case.
Security Coverage: We also offer a guarantee of over 3000 euros every piece of luggage, so you won't ever have to worry about it, to give you the peace of mind you deserve for all of your suitcases.
Affordable rate services: You won't have to worry about how much each item of luggage you need to keep will cost you because we offer a fixed rate at a very reasonable cost, allowing you to save money while still feeling safe.
Easy and quick check-in: Radical Storage makes it so you never have to feel like you have to wait in a long queue to check in so you can store your luggage. Instead, you can check in in a matter of minutes.
Wide coverage: You won't have to worry about searching for the ideal site, as there will be many to pick from thanks to our wide network of luggage storage alternatives, dispersed around the city and close to the major attractions.
Steps to take after making a reservation with Radical Storage:
Utilise our app to add extra luggage in advance if you discover that you need to stow more bags than you anticipated.
Examine the area: To find the storage facility with ease, check the exact address in your confirmation email.
Confirm the working hours: Become familiar with the storage facility's operating times so you can arrange your visit to minimise any problems.
Be ready: To ensure a quick and easy check-in at the storage facility, keep your booking confirmation close at hand.
Particular requests should be communicated: Please do not hesitate to contact our customer service or the employees at the storage facility if you have any particular requests or requirements. Our major aims are making you feel comfortable and convenient.
What to do in Seoul?
From lively marketplaces to historical palaces, Seoul, South Korea has a lot to offer. Here are some of the things you can do in Seoul:
N Seoul Tower - Nestled on top of the Namsan Mountain, the N Seoul Tower is a must-see landmark in the city, famous for its picturesque views. Tourists can go inside the tower to capture the panoramic skyline of Seoul City while enjoying traditional shows and exhibitions from the tower terrace.

Gyeongbokgung Palace - Seoul is home to several historical palaces from the Joseon dynasty, but none as majestic as the Gyeongbokgung Palace. Since 1395, it's been the largest and the most significant palace in Seoul, renowned for its royal banquet hall, beautiful gardens, throne hall, and ancient architecture.

Bukchon Hanok Village - Bukchon Hanok Village is a historical and serene district in Seoul with hundreds of fully-preserved Korean homes, which are called hanoks. It is a prime destination for tourists in Seoul because of its traditional Korean buildings, teahouses, and cultural shops.

Myeongdong Market - Myeongdong Market is the ideal location in Seoul for diverse food and shopping options. Packed with Korean fashion boutiques, street vendors, local food stalls, cosmetic brands, and vintage cafes, Myeongdong Market has something for everyone.
What users think about us
Translated automatically
Show original
Hide original
-
It's very convenient. Right in the center of the city.
Очень всё удобно. В самом центре города.
-
Super local box with simple to use and close to transport recommends
Super local box with simple to use and close to transport recommande
Thousands of travelers book our luggage storage every day
Thousands of travelers book our luggage storage every day
3 Mln+ Suitcases carefully stored
Keeping your luggage safe is our main mission
7000+ Bag guardians worldwide
Our storage points called "Angels" are all over the world
24/7 Instant support
We are always available to answer your questions
0,00% of missing luggage
The numbers speak for themselves, with us you can feel safe!
Store your bags in a few clicks
The worldwide luggage storage network. Our Angels are bars and bistros who have been checked and approved by the Radical Storage team
Step 1
Locate
Find a luggage storage location near you
Step 2
Book
Proceed with online booking
Step 3
Store
Store your suitcases
Step 4
Enjoy
Enjoy your hands-free journey
Frequently Asked Questions