How it works
With Radical Storage, freeing yourself from your luggage anywhere & anytime is a piece of cake. Follow these simple instructions to reserve your luggage storage and return to enjoy your holiday!
1. Locate
Find a luggage storage location near you
2. Book
Proceed with online booking
3. Store
Store your suitcases
4. Pick-up
Pick up your luggage
Step by step
1. Locate
How to find a luggage storage place near me
1. Access the Radical Storage luggage storage network

by entering the website or opening the dedicated app

2. Enable geolocation

(or enter an address manually)

3. Choose the luggage storage place

that meets your needs
Once found your Angel, you are a few steps away from freedom!
2. Book
Book your preferred luggage drop by filling out the form.
No registration required.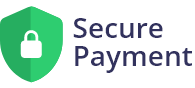 Proceed with 100% secure payment, and that's it!
You have just reserved the perfect luggage storage service!
You will be redirected to the page that contains the QR code and all the details about the luggage storage location, such as the business name, the full address, other contact details, and our special offers for you.
You will also receive two emails. The former is the confirmation email, while the latter includes all the rules to drop off your bags correctly.
Remember that you can modify the details of your booking at any time, just contact the customer service.
3. Store
Congratulations! You are ready now to reach our partner!
Once you arrive at the storage point, show our partner the QR code, and entrust him/her with your luggage.
Also, find out if our partner has any deals for Radical Storage users! Such for example, products or services at discounted prices.
Is the QR code not working? Don't panic, use the order number you find in the confirmation email.
The Angel will take pictures of your items of luggage for security purposes.
At the end of the check-in procedure, we will send you an email with the delivery receipt.
4. Pick-up
Book your preferred luggage drop by filling out the form.
Pick up your luggage
Unfortunately, it's time to take the train or plane, so it's time to pick up your luggage, too.
Have you already received the notice inviting you to go to our partner to take your bags? If you haven't received it yet, it's a matter of time!
Go back to our baggage deposit, show your booking receipt again, and collect your luggage in less than no time!
Our Angel is waiting for you and will give you back your bags in less than no time!
Do you need assistance?
Contact our customer support team via the live chat available 24/7, or contact us at support@radicalstorage.com