Book now your luggage storage in Rotorua on Radical Storage, the first luggage storage network.
Online reservation mandatory

Locked / supervised

£ 2000 insurance by AXA included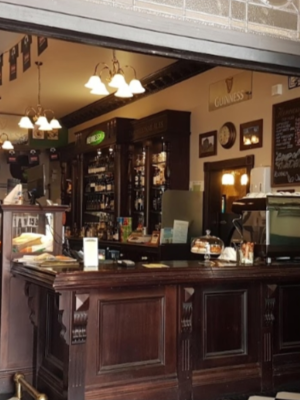 350 meters from Bibleworld Museum and Discovery Centre
550 meters from Kuirau Park - Mud Pools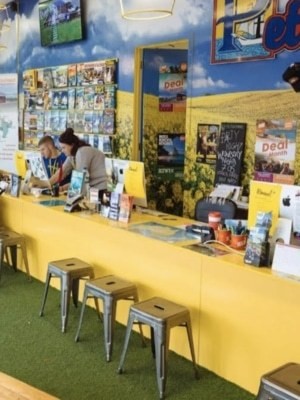 290 meters from Bus Station
290 meters from the i-SITE Visitor Information Centre

Please try different criteria
Radical Storage is a local experience
Angels are bars, hotels, restaurants or offices checked and monitored by the Radical Storage team! They will be happy to welcome you to the city!
Safe and guaranteed

All locations are safe and guaranteed and all luggage left through the platform is covered by the Radical Storage warranty.

Online booking
Online booking and payment are mandatory.
The Radical Storage locations do not accept, in any case, the luggage of customers without online booking.
羅托魯瓦行李寄存處
展開每一段新的冒險而沒有行李負擔!選擇我們,請放心,我們是您開始和結束您旅行的最佳地點。我們的座右銘就是:使旅行變得容易。存包、探索然後取包,沒有煩惱!我們的系統會改變您的旅行方式。在我們這裡存包,您就可以享受空著手參觀景點的樂趣。我們通過與當地商家和社區合作來為您提供行李寄存服務,無論您身在何處都能找到我們!
如何跟我們預訂
您可以使用我們的App或網站,我們的地理定位功能會幫您找到離您最近的寄存點!一旦您選擇了我們其中一位合作夥伴,您所要做的就是使用我們提供的超快速3分鐘存包服務,然後就可以自由去探索周邊地區了。我們為您提供更舒適的旅行選擇,為什麼不預訂了然後親眼看看呢!我們的價格固定為8紐西蘭元!這價格適用於寄存一件物品,有效期為一整天。
羅托魯瓦溫泉
這裡充滿的硫磺味的空氣不會讓您逃開,而應該吸引著您來參觀紐西蘭這個美妙的地方。這是一個地熱地區,這使它成為一個理想的溫泉!這裡的一些水域是毛利人的聖地,也是該地區火山景觀創造的一個重要組成部分。在這周圍徒步旅行,見證大自然的奇跡和從地表面噴出的壯觀水霧和水汽!
在羅托魯瓦可做之事
蒂普亞(Te Puia)一天會噴發很多次,非常值得一看!當地的毛利導遊會陪同您參觀這裡。紅杉樹森林(Redwoods Whakarewarewa Forest)則是另一個遠足的好地方,還能見到超過70米高的加州紅杉!這裡有許多步道和不同程度的冒險路線,我們強烈建議您過來旅遊時不要錯過這個地方!對於所有喜愛冒險的人,羅托魯瓦提供了"腎上腺素狂飆通行證"(Rotorua Adrenaline Junkie Pass),它包括很多頗受歡迎的活動以及相當多的事項,如漂流、Gondola纜車等等!