Book now your luggage storage in Poznań on Radical Storage, the first luggage storage network.
Online reservation mandatory

Locked / supervised

£ 2000 insurance by AXA included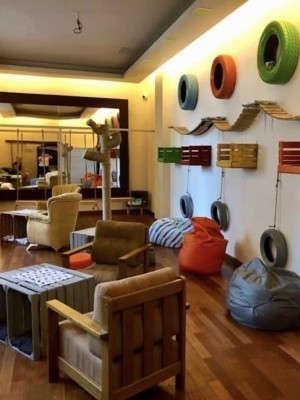 350 meters from Stary Browar
350 meters from Stary Marych

Please try different criteria
Radical Storage is a local experience
Angels are bars, hotels, restaurants or offices checked and monitored by the Radical Storage team! They will be happy to welcome you to the city!
Safe and secure
All deposits are secure and guaranteed and all luggage deposited through the platform are covered by the Radical Storage guarantee.
Online booking
Online booking and payment is compulsory.
Radical Storage deposit points do not accept, in any case, the luggage of customers without online reservation.
Radical for the first time in Poznań
Radical over the years has worked hard to simplify your holidays. Our mission is to create a capillary luggage storage network throughout the world. Nowadays, we have partners in a lot of different countries, especially in the main tourist cities. If your hotel or your B&B doesn't let you store a suitcase, don't worry! Downloading our application will surely make you smile again.
How does Radical work?
The Radical system is really simple! Download the app or connect to our website, enable geolocation on your device and find the nearest baggage deposit. Once you have booked it, you can go to our partner to leave your bags. In Europe, the cost of this service is only € 5 pro bag.
Optimize your time in Poznań
From now you can find Radical in Poznań, a beautiful city in western Poland. Poznań has a very renowned university and is to all intents and purposes an industrial city. It is very close to both Berlin and Warsaw, so it can be a good choice for a trip out of town! The city is also very important from the cultural point of view, in fact, you will find a myriad of monuments and attractions.
Poznań Cathedral
Dropping off a heavy bag in the luggage storage at the central station will allow you to reach the St. Peter and Paul Cathedral located on the Ostrów Tumski Island. This building is characterized by two twin towers (62 meters high) and entirely covered with copper. Inside there are three splendid gothic style naves and a beautiful and entirely made of gold Byzantine chapel.