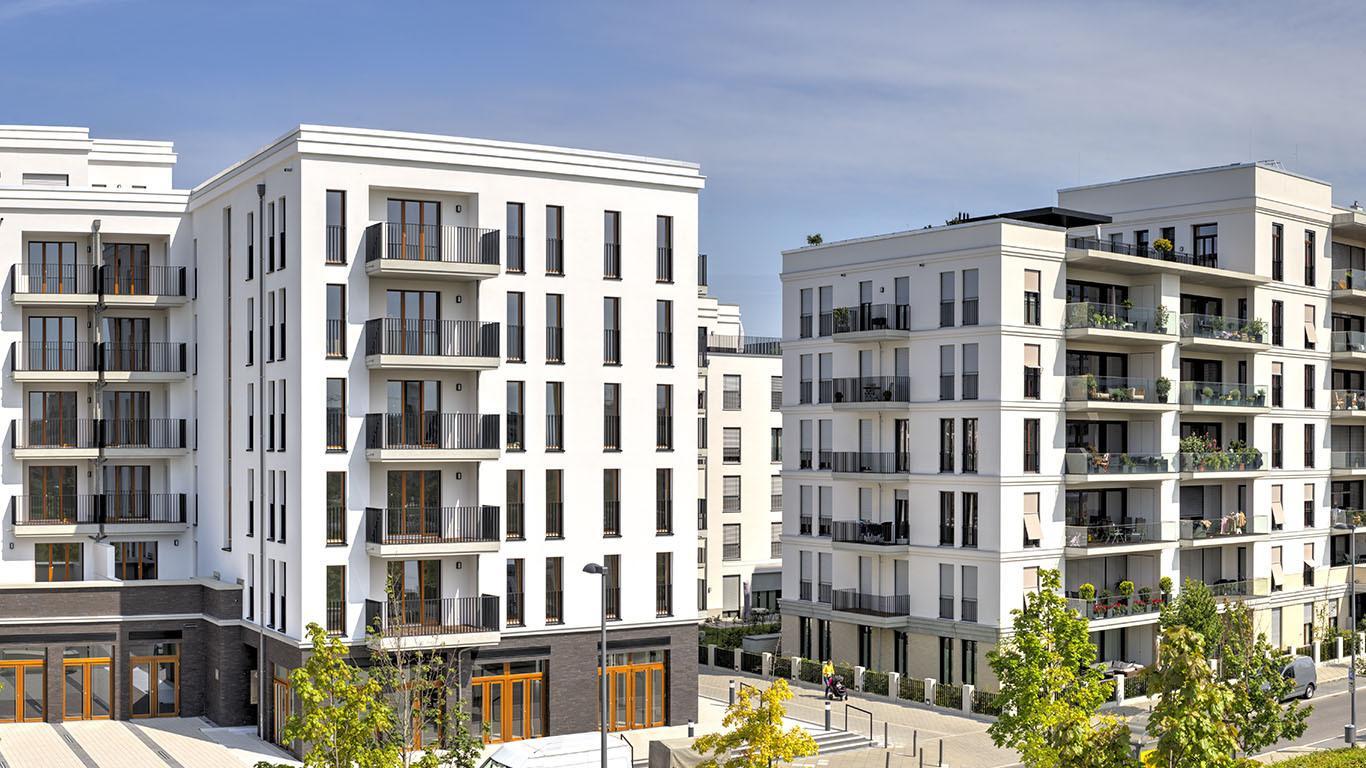 Luggage Storage Gdansk
Find your luggage storage
Luggage storage in Gdansk With Radical Storage
Now that you've made your way to Gdańsk, a city of beautiful brick architecture, it's time to find a convenient place to store your belongings safely. Radical Storage is the perfect solution! With our extensive network of trusted partners, known as Radical Angels, finding the perfect Gdańsk luggage storage will be a simple task for you. To do this, you will need your phone with GPS enabled to make a few clicks and reserve your storage online.
Our service has a 20 zl fixed rate, ensuring no hidden fees or restrictions, regardless of the weight or dimensions of your bag. Additionally, €3000 can be given as a security guarantee, covering each item you leave with us.
Do you want to book a luggage storage in Gdansk? Try with Radical Storage!
Gdansk is such a legendary city with millions of sights to adore and attractions to visit, so you shouldn't be held by anything during the exploration of this amazing town, but wander through the cobblestone streets of the historic center with no care in the world. However, it is difficult to do so, if you have to care about your luggage, so look out for a simple place where to leave your luggage temporarily, while you're out having fun.
Radical Storage can help you, thanks to its countless luggage storage located in all of Gdansk, in strategically chosen locations such as trains, stadiums, airports and famous attractions. In this way, you won't have to sweat about looking for the right place, but simply enjoy the view of the city. Download our app or visit our website and in a moment you'll find out how easy it is to use.
On the website, there is a complete interactive map of the city, where you can search your location thanks to GPS or the one that you'd like to visit and, in a moment, there will be a list of all the luggage storage close to you and your position. So, you'd only have to choose which one you'd like to book, fill out the needed information and everything will be done. Simple, right?
Why you should book a luggage storage in Gdansk with Radical Storage
In order to provide you with the best service ever, we don't want you to just book a luggage storage, but also to get countless benefits and perks that will make you have the best experience ever.
Accessibility: There are countless luggage storage options available all across the city, so you won't have to worry about spending too much time looking for one.
Security: In order to provide you with the best possible experience ever, we will give you a security guarantee of almost 3000 euros per piece of luggage.
Affordability: Our service offers a fixed price policy, so you won't have to worry about the price changes or the fees added to your luggage.
Easy check-ins: Our check-in process is very simple and quick, so you won't have to spend many different hours simply checking out your luggage.
Flexible Hours: There will be no rigid pick-up times, but you can choose the hours in which you want to check in or out your luggage.
How does it work a Radical Storage reservation for our luggage storage
Now that you have booked a reservation at our service, the tasks are even easier and simple to follow:
Select your luggage storage, so that you can assure that you will get the one that is most suited to your needs.

Confirm your data, such as the number of suitcases and bags that you want to store and the number of hours that you have booked.

Double-check everything and familiarize yourself with the address of the luggage storage, the area and its opening hours.

Arrive early, at least 5 to 10 minutes before your appointment, so that you can have a smooth experience with our Angel.

Verify your data by presenting your e-mail confirmation, so that the Angel can process your QR code and start the check-in process.

Organize your check-in and check-out, informing our local partners of the preferred check-out hours.

Communicate any special request so that we could try help you with your needs and let you have the perfect experience that you deserve.
Where can I store my luggage in Gdańsk?
Gdańsk, situated on the Baltic Sea coast in Poland, is a colorful and romantic port city that exudes charm. Despite the significant destruction it endured during World War II, Gdańsk emerged resilient and has risen from the rubble and ashes like a phoenix to become even more vibrant and captivating than ever before.
Experience Gdańsk without the weight of your bags! Radical Storage is here to lighten your load and make your visit hassle-free. Say goodbye to limited lockers that only accommodate small bags; our service has no size or weight restrictions. Whether you're planning to spend a few hours or the whole weekend, attending to your activities and interests in Gdańsk, storing your luggage with us is the best choice.
Our Angels, including hotels, restaurants, pubs, and offices, are carefully selected and closely monitored by our dedicated team. Plus, some of our options are available 24 hours for added convenience. Discover our luggage storage options throughout the city of Gdańsk:
How do I get from Gdańsk Airport to the city center?
If you prefer not to leave your luggage in the storage room at Gdańsk Airport, as the airport is quite far from the city center, Radical Storage offers you many options for luggage storage in the city, including the Gdańsk Główny or Long Market Square in the city center.
To reach Gdańsk Główny (main train station) from the airport, you have several transportation options. You can take Bus Line 210, which makes multiple stops along the way. Alternatively, you can use the train, as the train station is located near Terminal T2. Trains operate frequently and the journey takes approximately 25 minutes. If you prefer a more private transport option, taxis are available outside the terminal. From Gdańsk Główny, you can easily access the city center by walking or using public transportation.
Gdansk Central Station
Gdansk Central Station, also known as Gdańsk Główny in Polish, is the main railway station in the city of Gdansk, Poland. It is one of the most important transportation hubs in the country, connecting Gdansk with various domestic and international destinations.
The station is located in the heart of Gdansk, making it easily accessible for both locals and tourists alike. Its strategic position in the city center makes it a vital link for commuters and travelers, offering convenient access to nearby attractions, shopping centers, and hotels. The station building itself is an architectural marvel, blending modern and historical elements. It was designed by the German architect Karl Cornelius in the late 19th century and has undergone several renovations and expansions over the years.
Inside the station, passengers can find all the amenities they need for a comfortable journey. The spacious concourse area houses a variety of ticket counters, information desks, and waiting lounges. The station also features a wide range of shops, cafes, and restaurants, catering to the diverse needs of travelers.
Gdansk Central Station is well connected to the rest of the city by an extensive public transportation network, including trams, buses, and taxis. From here, passengers can easily access other parts of Gdansk, as well as nearby towns and cities such as Gdynia and Sopot.
Overall, Gdansk Central Station plays a vital role in the transportation infrastructure of Gdansk, serving as a hub for both domestic and international travel. Its convenient location, historical significance, and modern facilities make it a popular choice for both locals and tourists looking to explore Gdansk and the surrounding areas.
Best things to do in Gdańsk
Spend your days gazing at the pretty pastel-colored houses that line the wide cobblestone avenues, or get up high by climbing one of the many towers around town. Suppose, you have three days left in Gdańsk, and here are the top things recommended to do in Gdansk so you can extend your itinerary and see beautiful nature during this period:
Day 1:
Start your day in the heart of the city by visiting Gdańsk Old Town. Immerse yourself in the historic charm, wander the cobblestone streets, admire the colorful architecture, and explore iconic landmarks like the Neptune Fountain and St. Mary's Church. In the afternoon, head to Gdańsk Zoo, the largest zoo in Poland with 164 animal species from all continents. Don't miss the opportunity to see the popular resident polar bears.
Day 2:
Get into the festive spirit by visiting Gdańsk Christmas Market, one of Europe's most beautiful Christmas Fairs (during the holiday season). Enjoy the enchanting atmosphere, full of charm and friendly moments. Browse through stalls selling crafts and delicious treats, and perhaps even ice skate on the festive rink. Indulge in some retail therapy at a Gdańsk shopping mall. You can choose from the following three most popular ones: Galeria Bałtycka, Forum Gdańsk, and Madison Shopping Gallery.
Day 3:
Take a break from the city and head to the beautiful beach in Gdańsk. Relax on the golden sands, soak up the sun, and take refreshing dips in the Baltic Sea. Enjoy beachside activities or simply sit back, relax, and savor a cup of coffee as you watch the world go by.
What users think about us
Translated automatically
Show original
Hide original
-
It's very convenient. Right in the center of the city.
Очень всё удобно. В самом центре города.
-
Super local box with simple to use and close to transport recommends
Super local box with simple to use and close to transport recommande
Hundreds of people enthusiastically use our luggage storage service every day
Hundreds of people enthusiastically use our luggage storage service every day
3 Mln+ Suitcases carefully stored
Keeping your luggage safe is our main mission
7000+ Bag guardians worldwide
Our storage points called "Angels" are all over the world
24/7 Instant support
We are always available to answer your questions
0,00% of missing luggage
The numbers speak for themselves, with us you can feel safe!
Store your bags in a few clicks
The worldwide luggage storage network. Our Angels are bars and bistros who have been checked and approved by the Radical Storage team
Step 1
Locate
Find a luggage storage location near you
Step 2
Book
Proceed with online booking
Step 3
Store
Store your suitcases
Step 4
Enjoy
Enjoy your hands-free journey
Frequently Asked Questions