Book now your luggage storage in Copenhagen with Radical Storage, the first luggage storage network
Online reservation mandatory

Locked / supervised

£ 2000 insurance by AXA included
Most popular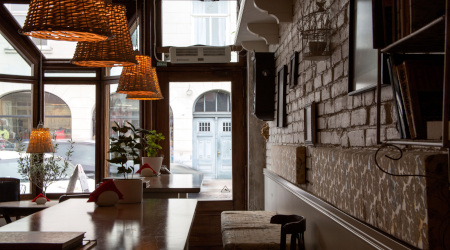 In the City Center
350 meters from Christiansborg Palace

300 meters from Copenaghen Train Station
400 meters from Vesterbrogade Street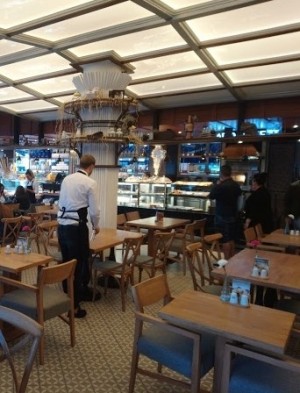 550 meters from Rådhusplads
230 meters from Copenhagen Central Station (Københavns Hovedbanegård)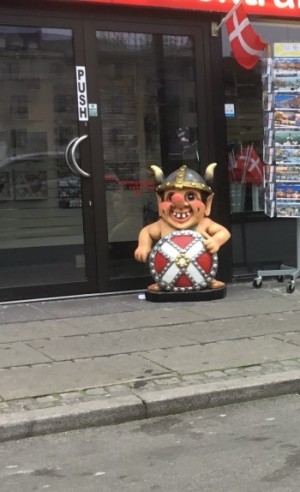 130 meters from Central Station
190 meters from the Liberty Column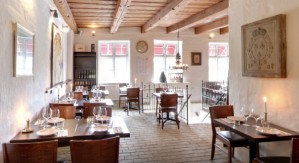 In front of The King's Garden
350 meters from the Round Tower

400 meters from Vesterport Station
450 meters from Town Hall Square (Rådhuspladsen)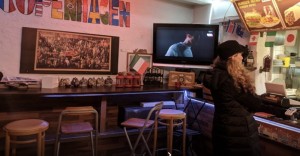 140 meters from Mindeankeret (Memorial Anchor)
300 meters from Royal Danish Theater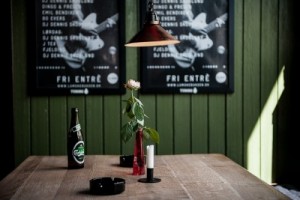 200 meters from the Zoological Museum
400 meters from Fælledparken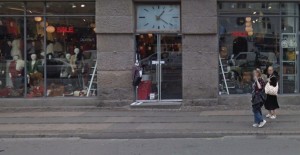 On Vesterbrogade Street
400 meters from Copenhagen Central Station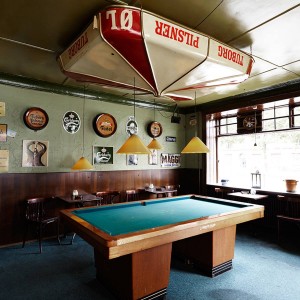 On Strandboulevarden
450 meters from Nordhavn Station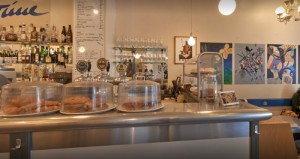 170 meters from New Royal Square (Kongens Nytorv)
300 meters from Memorial Anchor

100 meters from the City Hall
500 meters from Christiansborg Palace

Please try different criteria
Radical Storage is a local experience
Angels are bars, hotels, restaurants or offices checked and monitored by the Radical Storage team! They will be happy to welcome you to the city!
Safe and guaranteed

All locations are safe and guaranteed and all luggage left through the platform is covered by the Radical Storage warranty.

Online booking
Online booking and payment are mandatory.
The Radical Storage locations do not accept, in any case, the luggage of customers without online booking.
Luggage storage in Copenhagen | Recommended solutions
Change your travel experience in Denmark with our luggage storage in Copenhagen!
We can help you if you have heavy luggage with you and your sole desire is to get rid of it as soon as possible!
Radical Storage is the key to your holiday or business trip!
We offer our users secure luggage storage in Copenhagen, well-connected to the city airport.
Our luggage storage in Copenhagen will make your day!
How many times have you been on the street with a lot of suitcases without knowing where to leave them? How many times have you wished to drop off your bulky backpack somewhere?
In the past, the only way to get rid of your bags was to store them at the bag drop at Copenhagen Airport or luggage storage at Copenhagen Central Station.
Nowadays, you will have many more opportunities! Radical Storage has Angels all over the city!
What's an Angel?
You can find our Angels in restaurants, hotels, offices, bicycle rental points, and shops. They are all verified and reliable.
When you arrive, please show them your QR code and leave your belongings in safe hands!
Don't you have time to waste? Below you will find a list of luggage storage facilities in Copenhagen suitable for you.
Luggage Storage near Copenhagen Central Station
Our service was previously called Bag BnB. We changed the name, but the quality of service is the same, indeed, it has also improved!
To make you feel safer, you can read the Bag Bnb reviews on TrustPilot or our information page.
Luggage Storage Copenhagen Airport
Travelers find luggage lockers at Copenhagen Airport but are they secure? Before answering this query, we want to introduce you to the soul of this beautiful city.
Denmark's capital city is considered to be among the happiest cities in Europe (and perhaps in the world) because of its open-mindedness. The keyword of Danish happiness is "hygge-lifestyle", which means to act in a friendly way to engenders a feeling of contentment and well-being.

Yes, happiness is everywhere, but for this reason, Copenhagen is also a crowded city. Many people, mostly from very chaotic places, want to enjoy the sense of peace that the town gives.

Like in all the bustling tourist destinations, you can find yourself standing in long lines before entering a museum or picking up your luggage.
Moreover, nowadays, Denmark set strict rules to prevent the spread of the COVID pandemic, so it's better to choose a faster and safer left luggage facility in Copenhagen.

We do not recommend the traditional airport left luggage facility because even if they are quite comfortable, you can waste a lot of time to drop off and pick up your stuff.
Luggage Storage Copenhagen Airport | Rate
Besides, depositing a piece of luggage at airport luggage lockers in Copenhagen can be costly. To store a small piece of luggage (size cm 36X44X57), you'll pay DKK60 (Almost 11€).
So what's the best solution to store your luggage in Copenhagen?
If you choose Radical Storage, you'll pay only €5 per day and per bag, at no extra cost, and without weight or size limits. Our luggage storage places in Copenhagen are present all over the city.
Book our luggage storage locations at Copenhagen Central Station
We suggest you book an Angel near the Station to get to Copenhagen airport in less than no time.
Booking is very fast and check-in&check-out a breeze! You won't queue to store your bags. Just enter the shop, show the QR code you received at the desk, and set yourself free!
For further information about our service or if you have any questions for us, you can reach out to us via chat. Our customer support team is always there for you and speak your language!
Luggage Storage Copenhagen Norreport
If you are looking for a solution to store your bags near Copenhagen Norreport, check the following list:
Copenhagen FAQ | People also ask


What is Denmark's currency?
The official currency in Denmark, the provinces of Greenland, and the Faroe Islands is the krone, denoted as "kr". In Denmark, you can't use the euro.
How do I get to and from Copenhagen Airport?
You can take the metro, located at the end of the Airport Arrival Hall. The journey takes only 15 minutes.
How do I purchase tickets for public transport?
If you want to get on the metro or train, you need to buy a ticket before entering. On buses, you can purchase your ticket when boarding.
What is the best way to change money?
It's better not to change money at the airport. It's advisable to exchange it at banks in the city.
What is Copenhagen best known for?
As we have already told you, Copenhagen is known to be a very happy city, but also for its short working hours, free universities, and the famous little mermaid.
How can I spend 1 day in Copenhagen?
If you only have one day to visit the city, you can rent a bike and explore the neighborhoods on two wheels! But if the day is rainy and you don't feel like cycling, you can buy the Copenhagen Card (24 hours edition) to get around the city quickly and comfortably.
How do I get to and from the cruise terminals?
You can take bus 26 from different areas of the City Centre to the cruise terminal.
What are traditional foods in Copenhagen?
Denmark has several traditional fish, meat and vegetable dishes. Among the most popular, there is Aebleflæsk which consists of cured or salted pork belly, fried with apples and sugar. Other renowned foods are Frikadeller, Krebinetter, Hønsekødssuppe, Rød Pølse, Medisterpølse, Rugbrød.